You are hereFreelock Computing
Freelock Computing
---
I just gave a presentation on Hacking Business Models and Open Source Business.
For those interested, here's my slide deck...
Cheers,
John

Bill is our newest System Administrator. Bill was raised on MS-DOS and Apple ][c computers and realized at a young age the power of the command line. Since then he's acquired a bachelors degree in computer science, worked corporate IT, developed Mac software, and a million other equally cool and nerdy things.
John is the principal consultant of Freelock, LLC. In addition to being a proficient web developer, he is an experienced technical writer, network administrator, and all around problem solver. He has worked with computers since 1984, and currently advises small businesses on open source software.
His hobbies include racing Thistles on Lake Washington, hiking & backpacking with his wife, playing soccer, and coding software. To read more about John, click More About Me.
She is known for her quality work and ability to deliver efficiently. In college, she set her sights on new digital technologies, becoming adept at many different web technologies, including the basics like HTML, CSS, and PHP as well as trendier stuff like Ruby on Rails and Ajax. Today, she's a Drupal expert, contributing to the core project in a variety of ways and helping train a new generation of Drupal followers.
She holds a bachelor's degree in Spanish Translation and a master's in French Studies, both from BYU.
Aaron came to Freelock as a new developer in the Open Source community. He quickly ditched his Mac and Windows computers and dove straight in. (Without anyone asking!) *
His current interests include the Dojo Toolkit, Drupal (of course), mastering The GIMP, poking around with Songbird, and making pickles. (He'd like to add that anyone with a decent bread-and-butter recipe should feel free to email aaron At Freelock Dot Com).
Tales from the Arctic
John moved to the North Slope of Alaska when he was seven years old. He has spent nearly twenty years in various corners of Alaska. This section contains stories of his experiences during those years.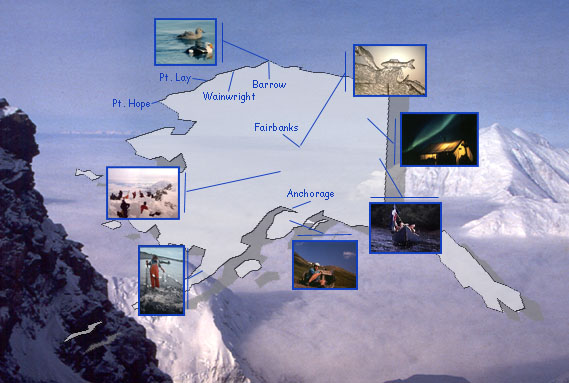 Jill is an experienced technical writer who specializes in User Interface Design. She has a Masters in Technical Communication from the University of Washington. She has a keen sense for identifying problems with websites, and helping people identify and create compelling content. Jill is responsible for helping customers target their websites, testing websites before release, and providing training for our customers. She also does some interface design, with a focus on usability.
With a passion for business, wine and adventure, Erik began his career where most people do, in school. Graduating with BA degrees in Business and International Studies from the University of Oregon in Eugene, Erik capped off his educational career at CIMBA, located in Asolo, Italy, where he received his MBA.
Our Mission
Our mission is to make small businesses more economically competitive than big business, by bringing them cost-effective, powerful, Open Source solutions.
We believe that small, loose federations of small companies working cooperatively is better for people, business, and the environment, because it better distributes wealth, power, and resource usage while becoming integrated into ecological systems.